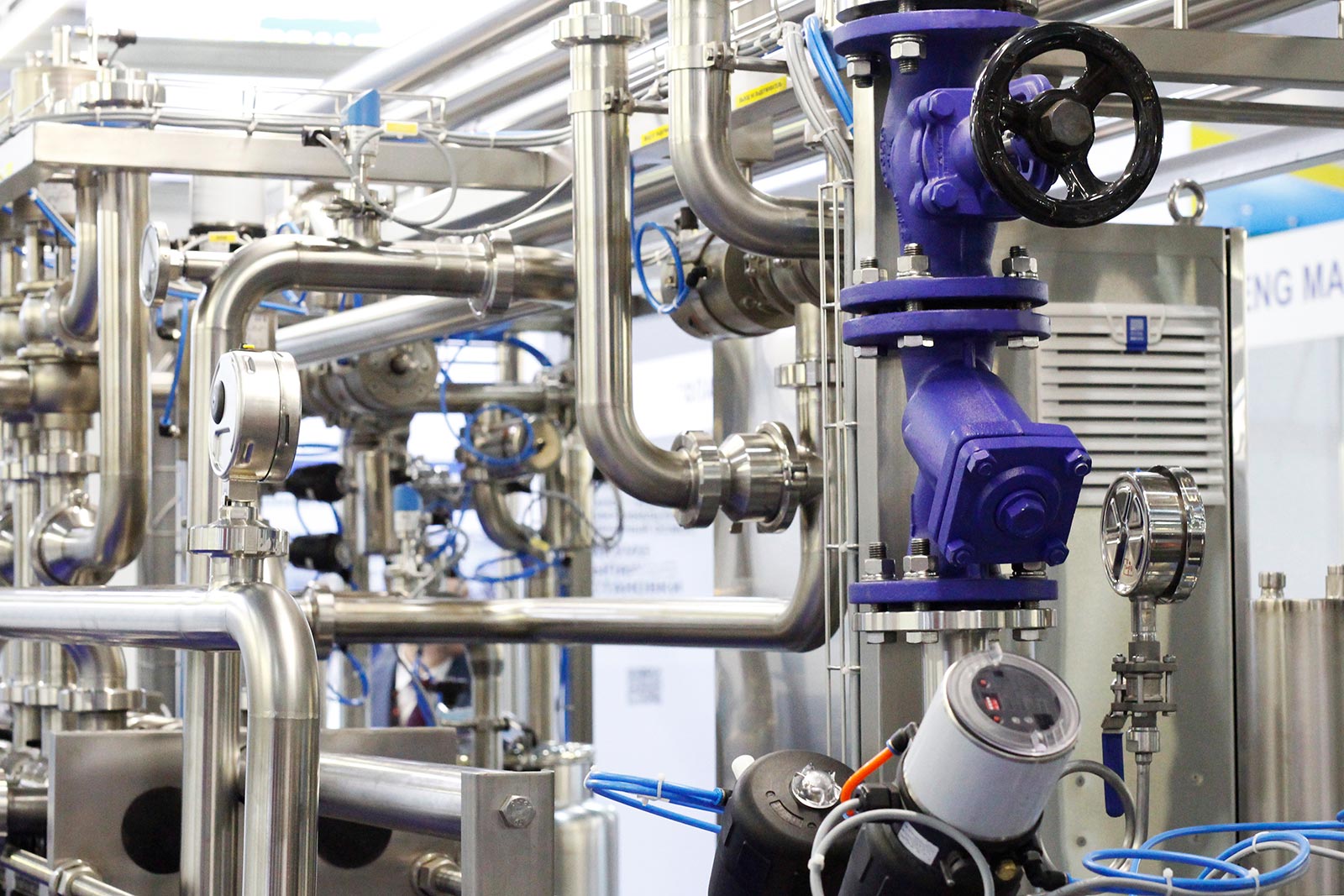 PIPING
ICIL GROUP deals with the planning and construction of pipes and special welds on different types of material and thicknesses for low, medium and high pressure pipes for the conduction of solvents and corrosive liquids, for industrial plants, chemical and pharmaceutical companies.
The laying of piping of stainless steel, carbon steel, polypropylene, alluminium, or copper coating in single or double walls.
WELDING
Aside from pipe welding in steel and stainless steel common work with a low level of difficulty, we also carry out soldering of aluminium piping which is a challenging task due its great technical complexity. The material has a high level of thermal conductivity and a low fushion temperature and so the task of soldering requires great precision and skill.
MECHANICAL ASSEMBLY
ICIL GROUP has had many years to develop a mechanics workshop fully equipped for the development of parts for every sort of industrial machine.
Following industrial standards, we are able to provide custom made parts for any mechanical or technical eventuality. Assembly can be complete or partial and for any industrial sector. We are able to supply industrial equipment, electro-mechanic equipment, machinary for the food sector, machinary for pneumatics, hydraulic and thermotechnical machinary.
We work with a wide number of materials including various plastics and even wood.
CARPENTRY
The carpentry division deals with the contruction of bases and supports custom designed.
Specialized in the planning and construction of supports for machinary, the department is able to create structures of varying complexity which can be suitable for hydraulic and thermal installations, installations utilised in the plastics and construction sector. Naturally our carpentry service provides structures which are fully certified.